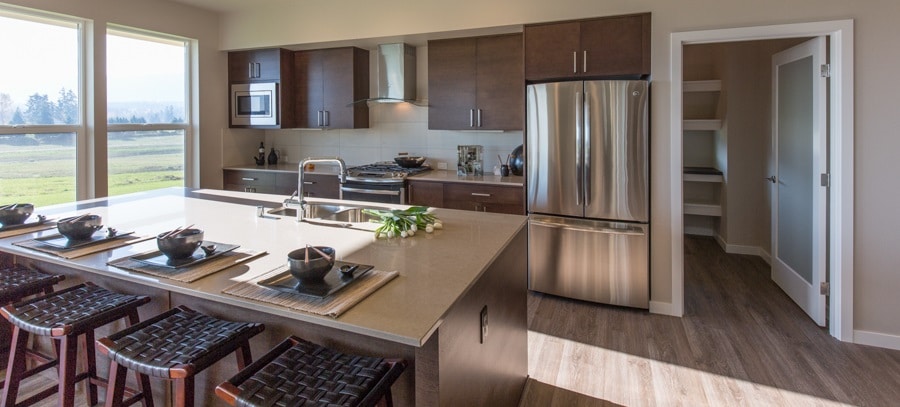 The Anderson Homes Difference
TRANSPARENCY. INTEGRITY. VALUE.
"A home is a place where love is shared, dreams become reality, and life is enjoyed around the kitchen table. It's an incredibly personal and emotional milestone. We understand the importance of this and envision ourselves as facilitators of the goals and dreams our clients wish to accomplish."– Rick Anderson, President.
More than a builder – a neighbor:  Since 1981 Anderson Homes has built more than 550 homes throughout the Olympic Peninsula.  As Sequim and Port Angeles' largest home builder, our uncompromising integrity and quality have earned us the highest satisfaction rate in in the county.  Our craftsmanship, value, and service have helped us become one of Puget Sound's most trusted builders; our reputation and commitment to the community have made us a neighbor.
An inclusive process:  From inception to the day you move in, Anderson Homes works closely with you to create a home designed specifically around your needs and vision.  We will guide you through every step of the construction process, whether helping you find the perfect lot or choosing the right faucet.  We complete our jobs on time and on budget while providing meticulous attention to detail.  Our process ensures that you are left with an experience and a home which exceeds your expectations.
WE LOOK FORWARD TO HELPING YOU BUILD YOUR DREAM!
Contact Us
Office: 360-452-1232
Sales: 360-452-4641
WHAT DO OUR CLIENTS SAY ABOUT US?
I have owned seven homes and over the years and I can honestly state that my recent purchase of Anderson (Homes) Home is the nicest house I have ever purchased!  The construction is flawless, the materials are all high quality, and the service was first rate.  Caleb Anderson worked closely with us to assure all of our needs were met during the building process.  The contractors involved were extremely competent, and made adjustments according to our wishes.  We truly love our new home in Port Angeles and I can wholeheartedly recommend Anderson Homes as a premium builder.