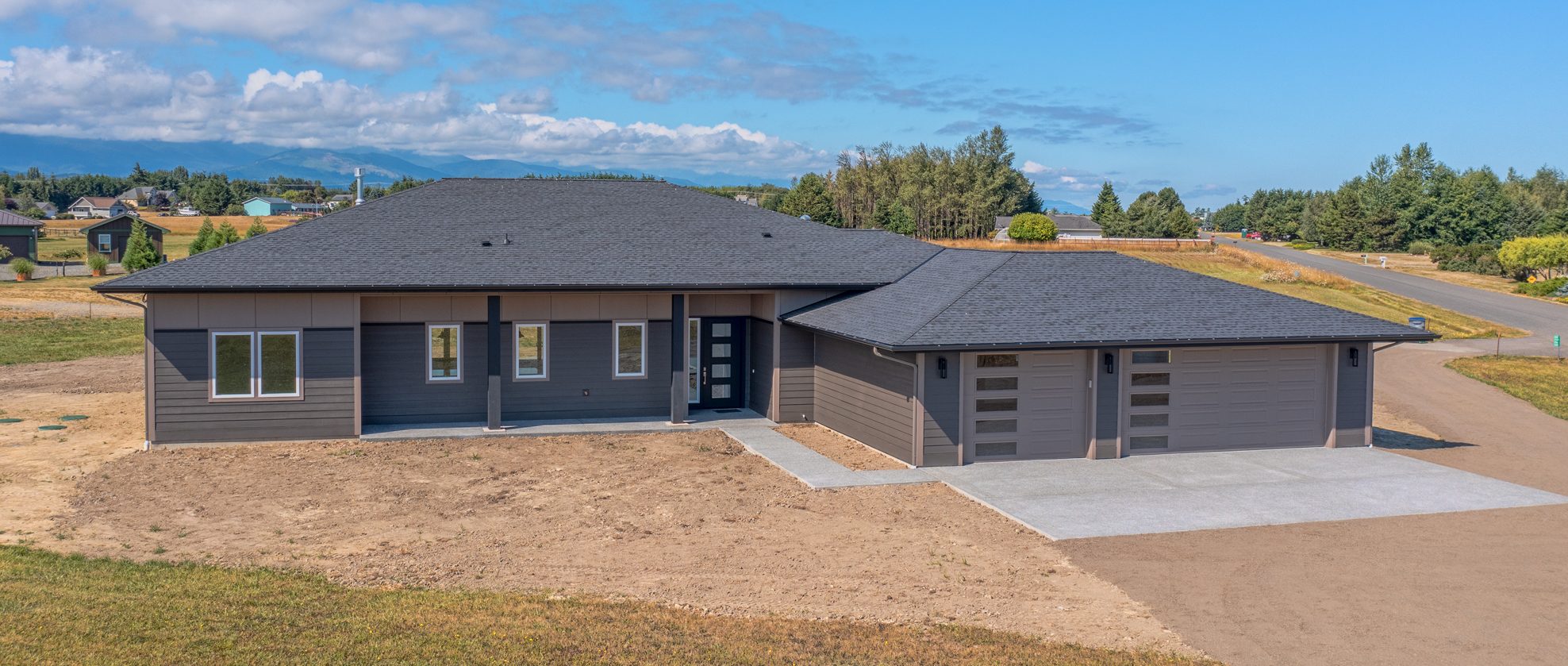 Founded more than 40 years ago by Rick Anderson, Anderson Homes is dedicated to building homes of uncompromising quality, superior design and enduring value. Anderson Homes has built over 700 homes on the Olympic Peninsula since 1981, and is the most-trusted and acclaimed custom home builder in the area.
Our commitment to our homeowners is the heart and soul of our business. When you choose Anderson Homes as your homebuilder, each of our employees will approach the construction of your home as if it were their own.  Our reputation is something we have earned, one home at a time. With each new home, we strive to strengthen this important bond of trust that unites us with our customers.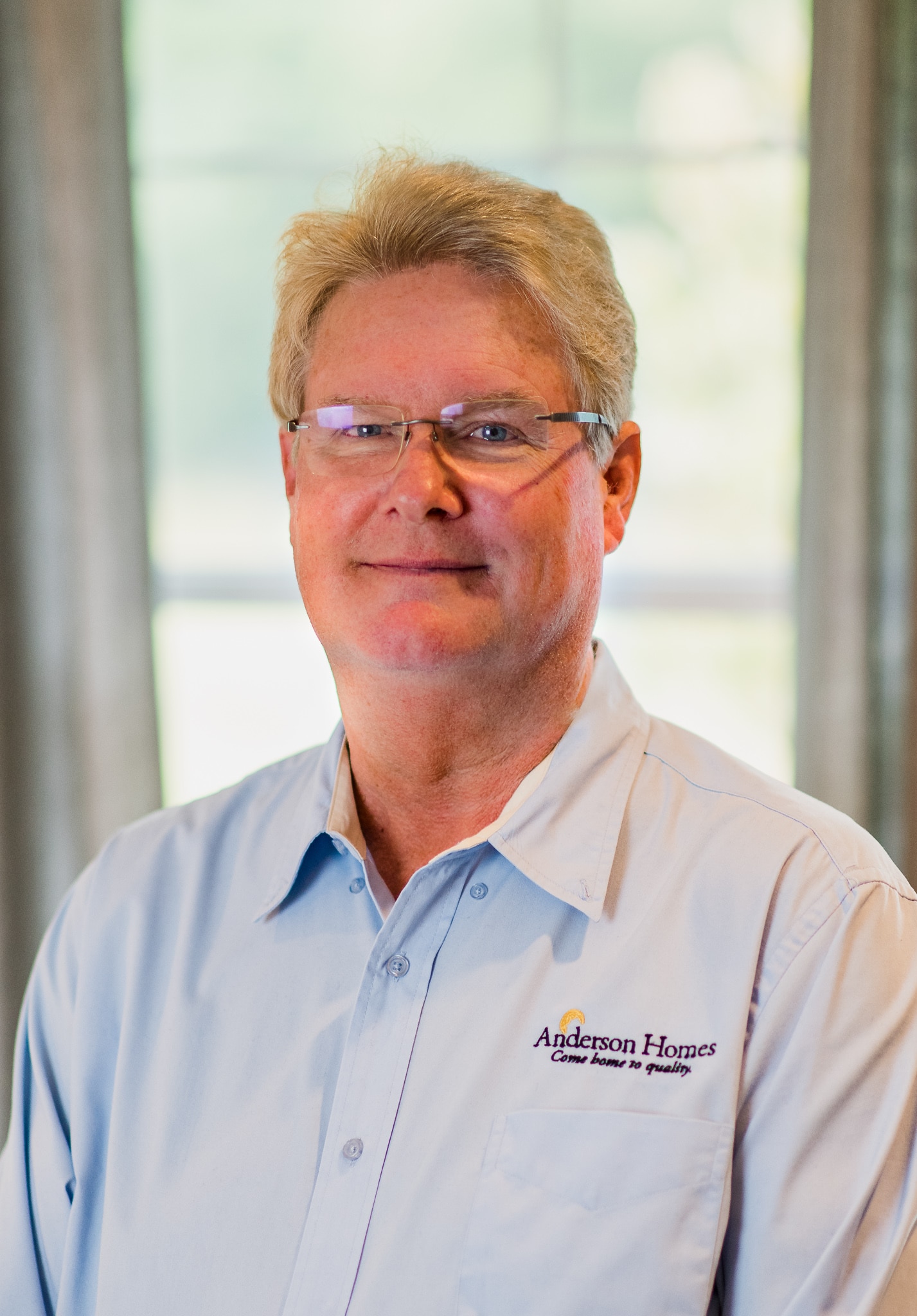 Rick Anderson
Founder & President
Rick is the founder and president of Anderson Homes.  He oversees design and material selection as well as the entire building process from the moment we meet our clients until they are handed their keys.  Rick handles the budgets for each project personally, tracking costs to ensure homes are built at their contract price.
As a second-generation builder, Rick grew up in the construction industry building homes with his father in Seattle and the Olympic Peninsula.  After spending his high school summers working in different fields of the construction industry he attended Washington State University where he received a degree in Business Administration with a focus in Finance.  While being detail-oriented and a stickler for cost control has kept his projects on-time and on-budget, Rick attributes his success to his desire to treat people with dignity and respect.
Caleb Anderson
Vice President
Caleb focuses on sales development and operations management.  He works closely with clients to transform their vision into a finished home.  As a LEED Accredited Professional with the United States Green Building Council, Caleb ensures that our homes are environmentally responsible.
Like his father Rick, Caleb spent his early summers working in the construction trades in various roles, learning different aspects of the construction industry.  In 2007 he graduated from the University of Washington with a B.S. in Construction Management.  After college, Caleb worked for a general contractor managing large commercial projects in Seattle and Bellevue before returning to the Olympic Peninsula to work with Rick in the family business.  In his free time, Caleb can be found rooting for the Huskies (much to the dismay of Rick, a life-long Cougar).
Caleb is a Certified Contract Manager through the University of Washington's Professional Education Program as well as a Certified Aging-in-Place Specialist through the National Association of Home Builders (NAHB).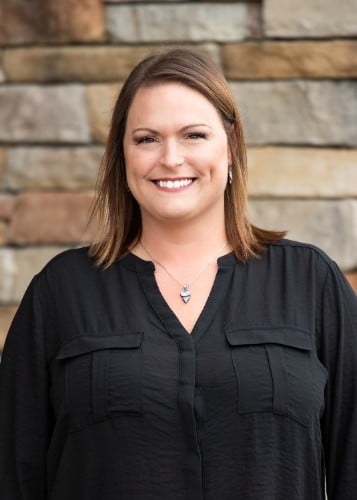 Trisha Mitts
Accounting & Administration Manager
Having developed a diversified set of skills from working in the new home building industry since 2002, Trisha has her hands in a little bit of everything at Anderson Homes. She not only manages the accounting and office functions, but also assists the company in a variety of other operational areas including Accounts Receivable, Human Resources, and Plan and Project Management. Trisha is a valued participant in our strategic initiatives and company management. She follows every project from beginning to end, tracking finances, contract completion and compliance records.
A native to the Olympic Peninsula, Trisha is an avid hiker, fisher, camper, and ATV rider. When not keeping Anderson Homes projects running smoothly, she can be found taking full advantage of the Pacific Northwest's outdoor activities with her husband, Shane.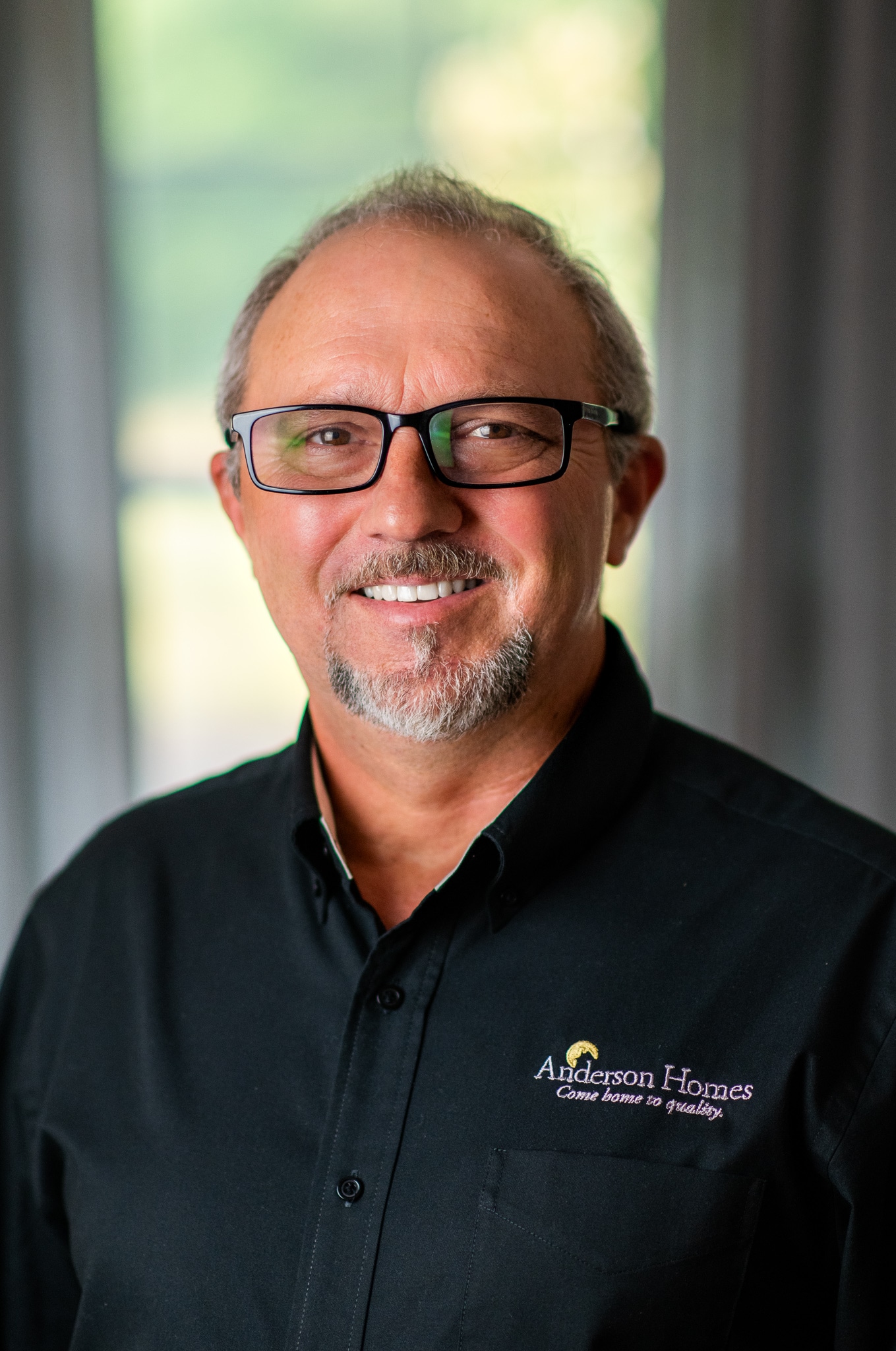 Garret DelaBarre
Superintendent
Garret learned the construction trades during his youth as he worked alongside his father remodeling family investment properties. He earned a Bachelor of Fine Arts in sculpture from Fresno State University, but as Garret says, "Art didn't pay so well." He transitioned from sculpting inanimate art objects into sculpting homes as a General Contractor from 1993 to 2015.
Garret envisions his role with Anderson Homes as catalyst and collaborator; he is responsible for delivering the owner's vision. It is this personal connection to the owner's dream that brings Garret his greatest reward. His artistic gift supports his endeavors with a keen eye for detail and concern for aesthetic that translates into a high standard of excellence in his work. Garret continues to pursue his artistic talents as a working artist when not stewarding a homeowner's dream. He also enjoys fishing, working in the yard, and spending time with his family.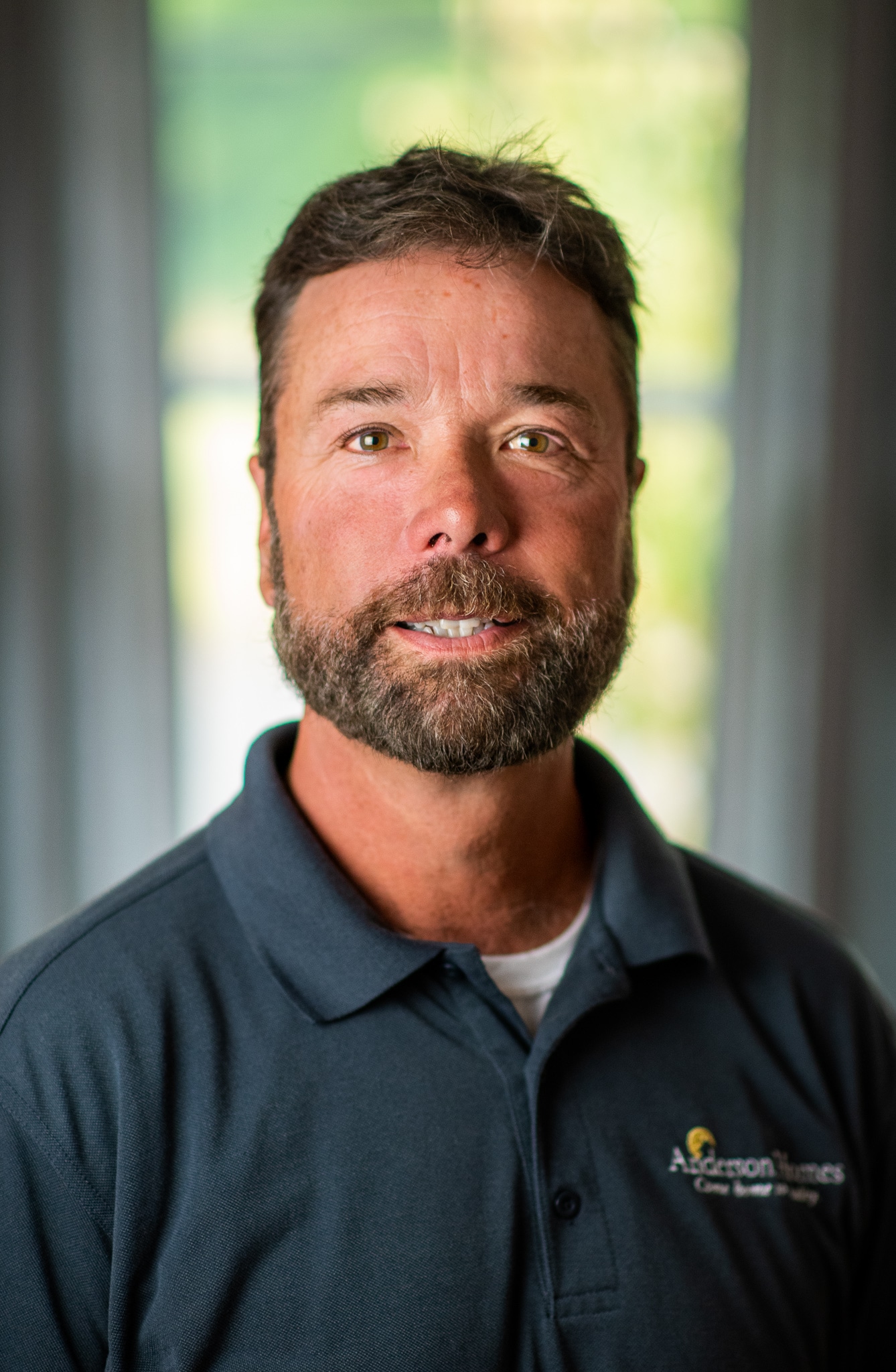 John Crawford
Superintendent
John began his career in the residential home building industry in 1989 in Mill Creek, Washington. He says he's had the pleasure of building dreams ever since—over 600 of them across the Pacific Northwest. Construction was originally intended to be a temporary job while attending school in Small Business Management, but he found he enjoyed the challenges, journey and satisfaction of building something from the ground up. He loves juggling the demands of multiple projects and moved quickly into management, overseeing the construction of 30 to 60 homes a year on average. His reward is delivering a beautiful new home to its owner and witnessing the excitement it creates. John grew up on the Peninsula and considers it a dream come true to be back home working for a company with integrity so he can do things right.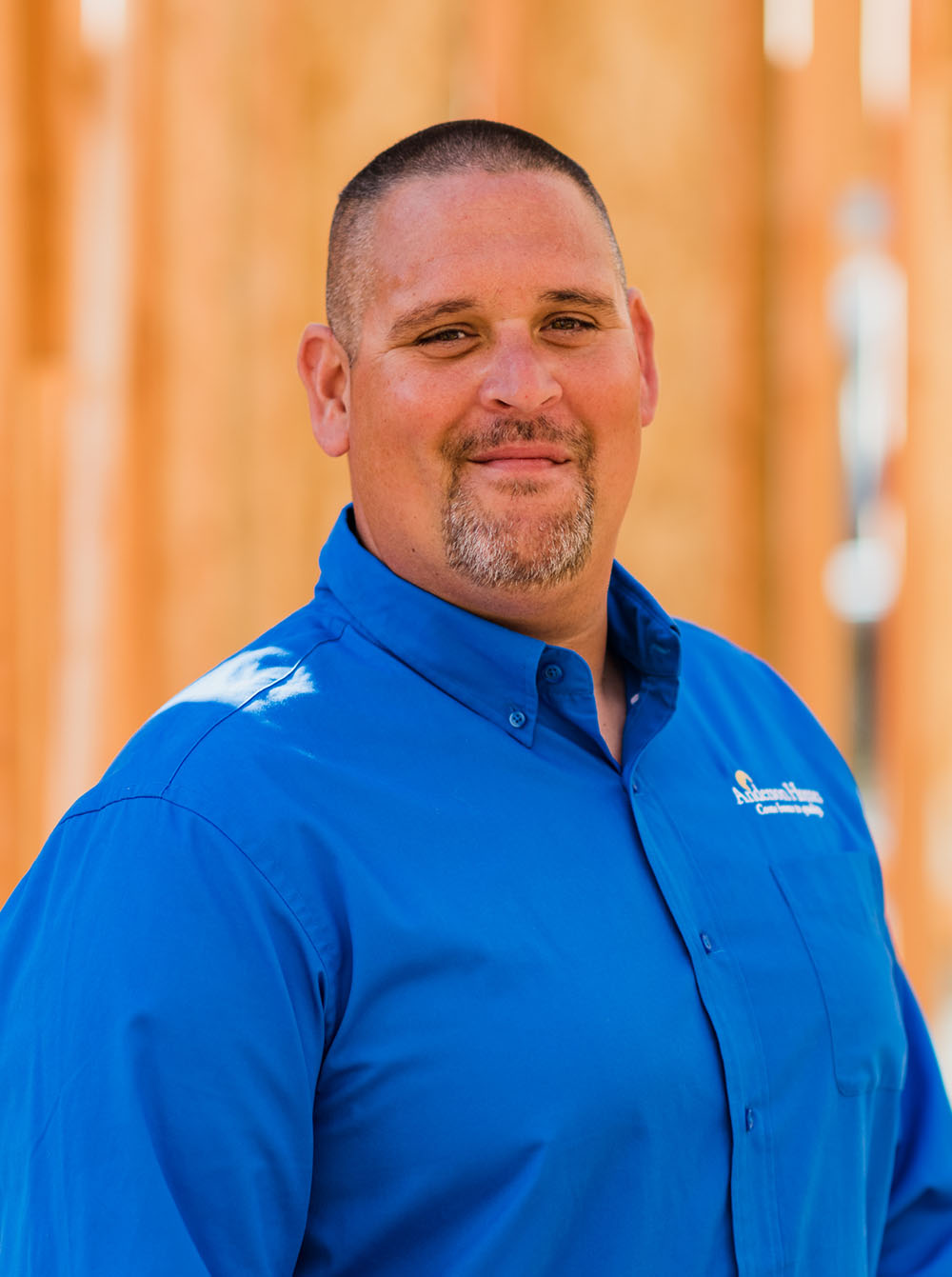 Kenny Morrison
Superintendent
Kenny is a Port Angeles native that has been in the home building industry since 2003. Kenny joined Anderson Homes in 2015 as a construction assistant and worked his way up to a superintendent position. Kenny is proud of the homes he helps create and he enjoys watching them transition from an empty lot to a beautiful new home.
Kenny likes spending time with his family, fishing, and working on his golf game when he is not out managing the jobsite.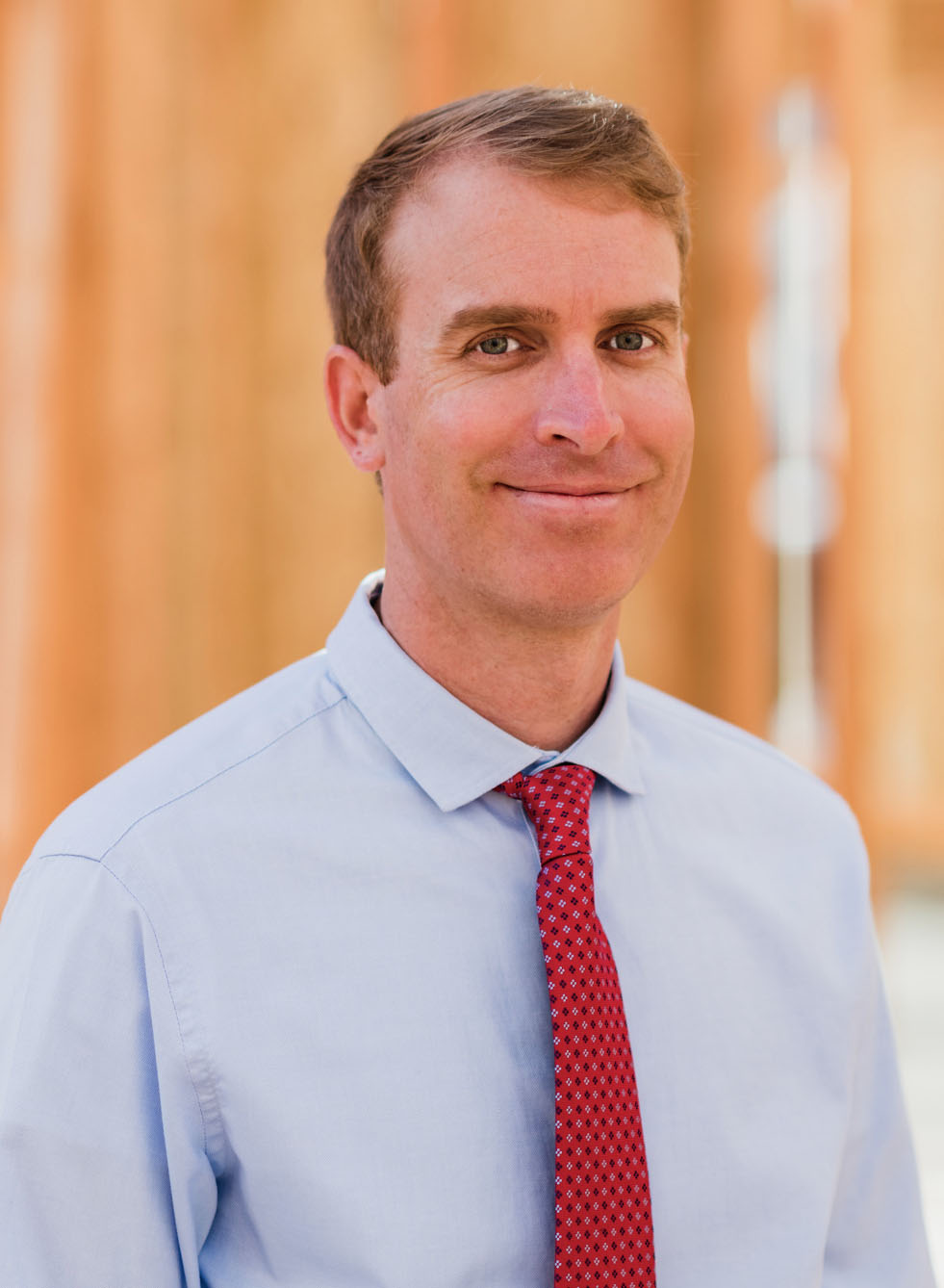 Stuart Howard-Smith
Project Manager
Give Stuart a complex problem to solve and he's happy; multifaceted and interdisciplinary challenges fulfill him. In 2011 he graduated with a degree in Business Management from California Polytechnic State University (Cal Poly). There he responded to a sense of duty to country by minoring in Military Science and joining Army ROTC, a decision that set him on a path for leadership.
After commissioning to active duty, he served as a Platoon Leader in Afghanistan and Fire Support Officer, responsible for Artillery and Air Support Integration, ultimately reaching the rank of Captain.
When ready for a new success story at the end of his contract, Construction Management offered a natural application for his interests, training and project management skills. He traded his military prestige and paycheck for an entry level position but quickly returned to managing the details. Stuart joined Anderson Homes in May 2018. He rewards himself for a job well done by hiking, skiing, water sports and boating.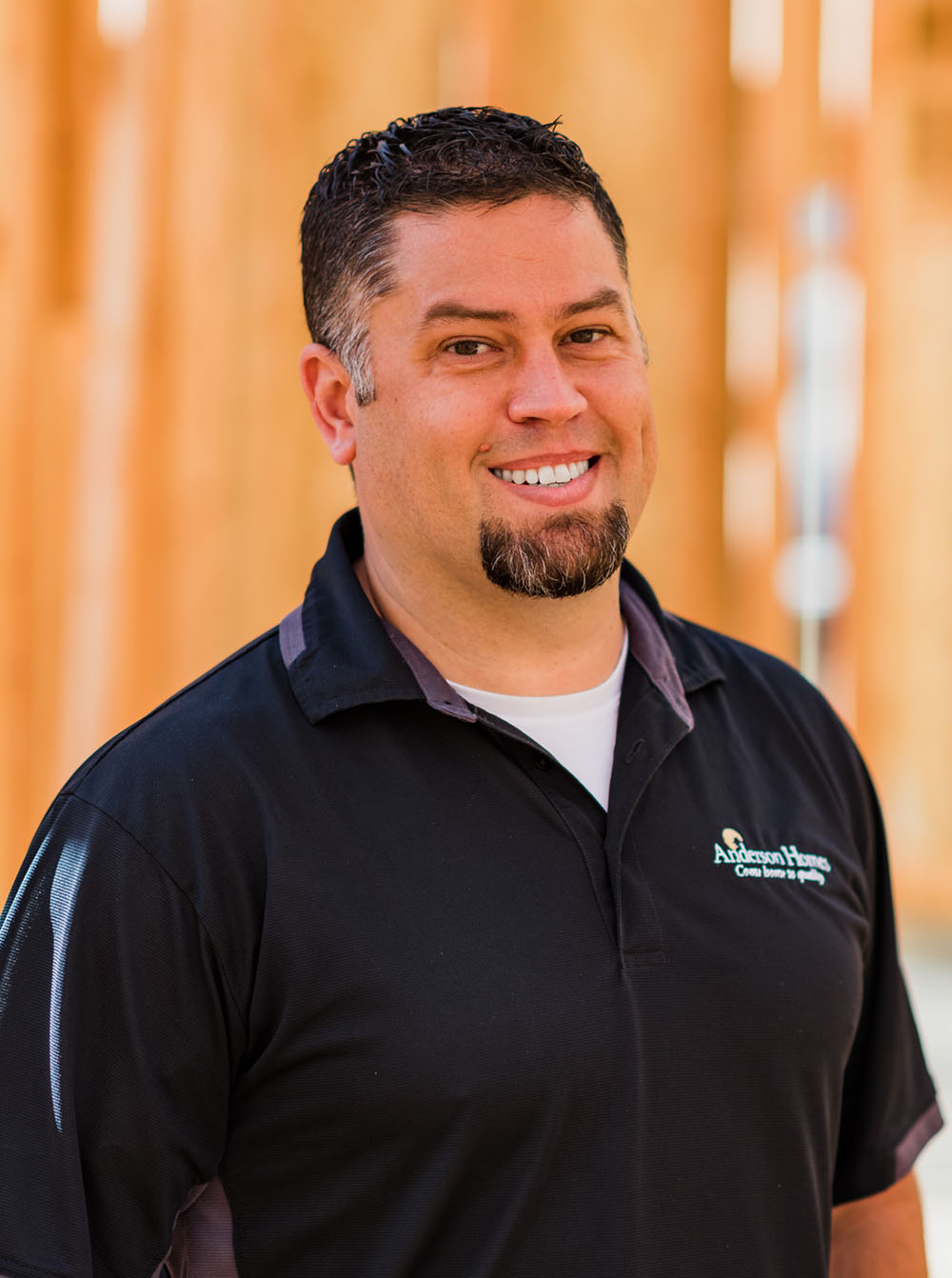 Ryan McBride
Marketing Director
Ryan grew up in Sequim and attended our local schools and community college. Ryan finished his collegiate career at Central Washington University and spend the next 17 years in the Seattle area working in various sales and marketing roles. In 2018 he moved his family back to his hometown and built their first new home.
Ryan joined the Anderson Homes team in 2019 to help manage our sales, marketing, and social media initiatives. The insight gained while completing a home as an owner/builder has been very beneficial to our communication with potential clients. When he is not helping at the model homes or taking photos on the jobsite, you will find Ryan working around his own house with his family or exploring the great outdoors of the PNW.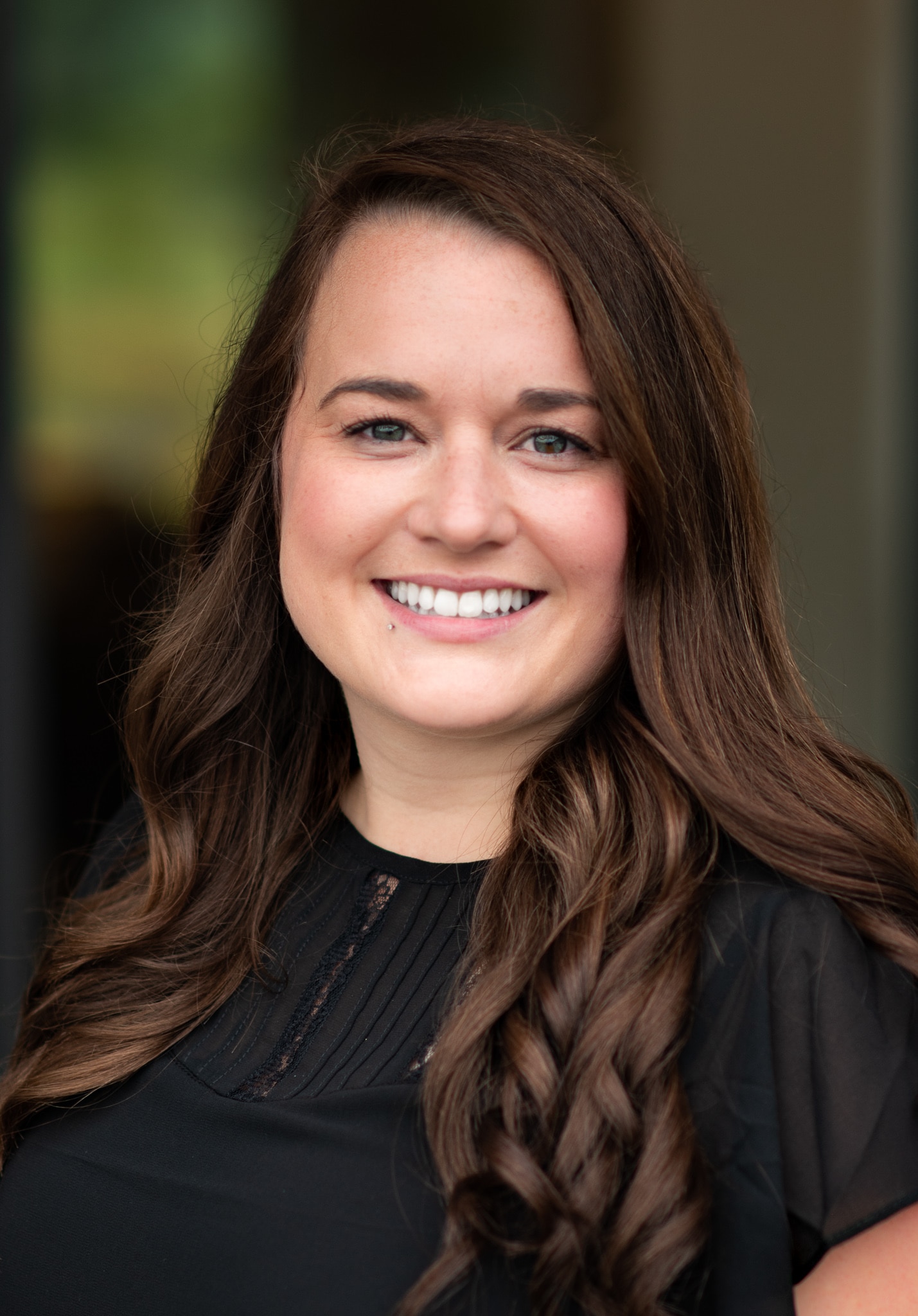 Kassie Dotlich
New Home Sales Consultant
Kassie moved to Sequim with her family in 1999. Charmed by Sequim's idyllic small-town atmosphere, she chose to build her life here. Kassie joined Anderson Homes in 2018 and worked as an accounting clerk for four years. During this time, she learned the ins and outs of our business and often assisted other departments with special projects. In 2022 Kassie used the knowledge gained from her tenure with the company to transition into a client-facing role in sales and interior design.
Kassie loves sharing the joys of our community and is proud to be involved in the development of an area so near and dear to her. When Kassie is not busy choosing colors with clients or reviewing custom home features, you will likely find her out on the Olympic Discovery Trail with her dog, Indiana, enjoying the beauty of her Olympic Peninsula backyard.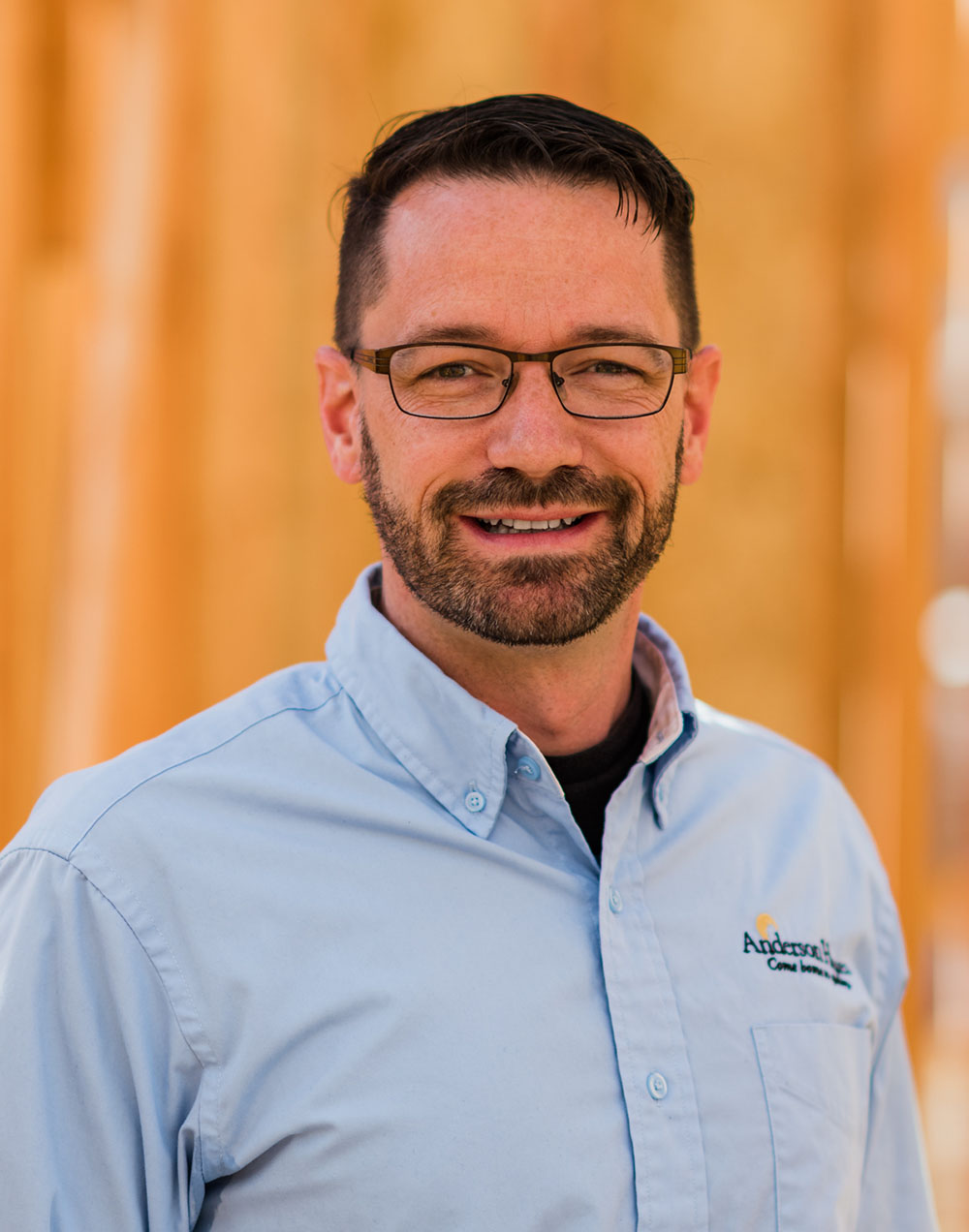 Larry Loucks
Custom Home Consultant
Larry began his career in the building industry in 2000. His tenure includes roles in estimating, warranty, project management, and design. Larry is passionate about the home building process as it allows him to develop an idea or dream and turn it into a completed home.
When he's not helping customers design their dream home, Larry enjoys camping and riding bikes around the Olympic Peninsula with his wife and two daughters. Larry also spends time working with local youth groups in the Sequim area.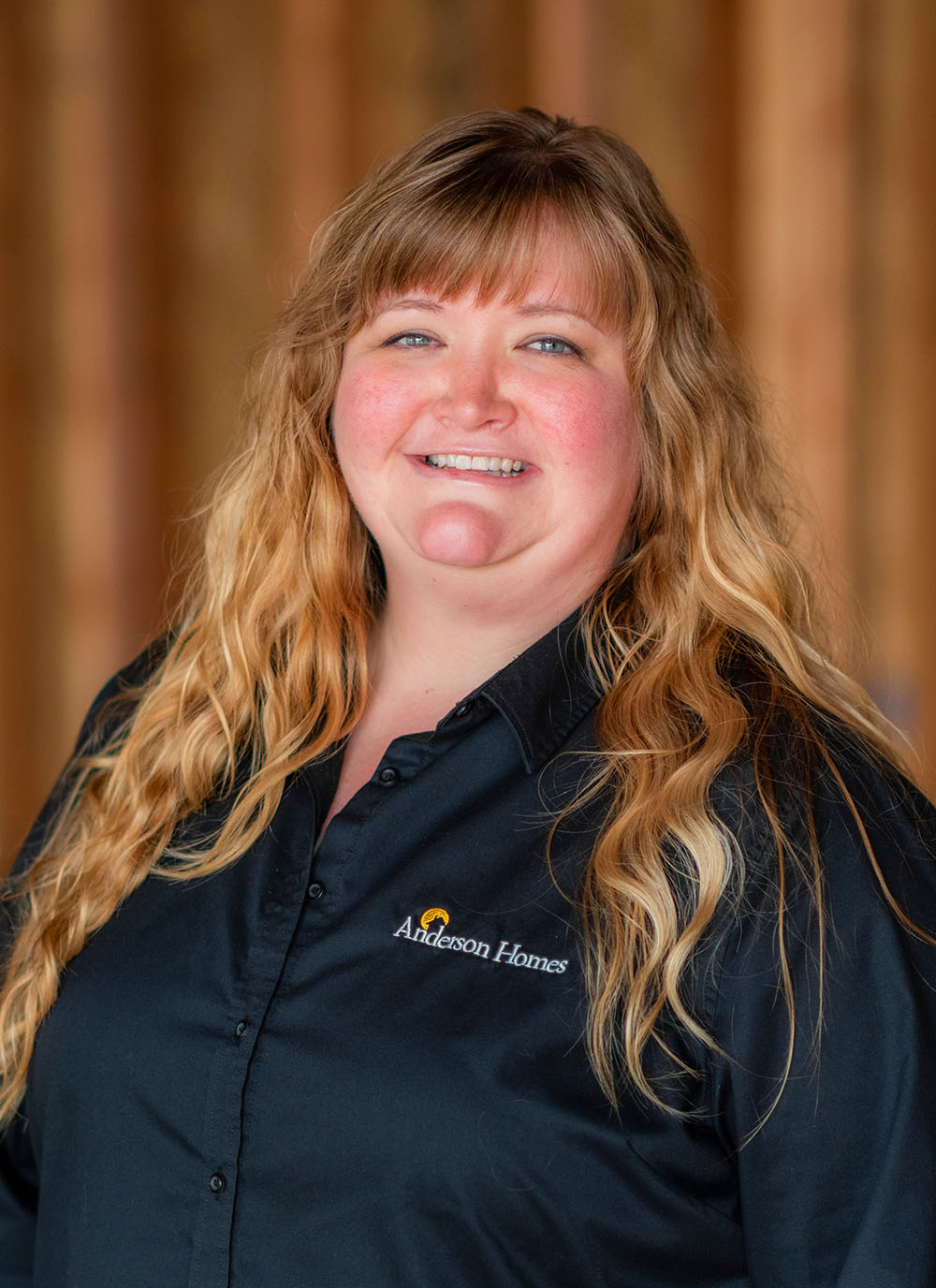 Carla Sebastian
Permit Technician
Carla moved to Olympic Peninsula in 2014 after spending most of her life east of the Cascades. Sequim was always part of her life growing up as she visited family in the area often.
Carla joined the Anderson Homes team in 2020 to help streamline the custom home design-build process. Her background includes over 20 years of experience in both commercial and residential construction. Client relations, warranty, permitting, estimating, and design are just a few of the roles she's filled during her career. Carla finds her current role at Anderson Homes both enjoyable and rewarding as it allows her to be part of the team that brings our client visions to fruition.
In her free time Carla enjoys time with her better half as well as extended family on the Peninsula. She is very proud of her daughter, a graduate of Sequim High School, now attending Western Washington University.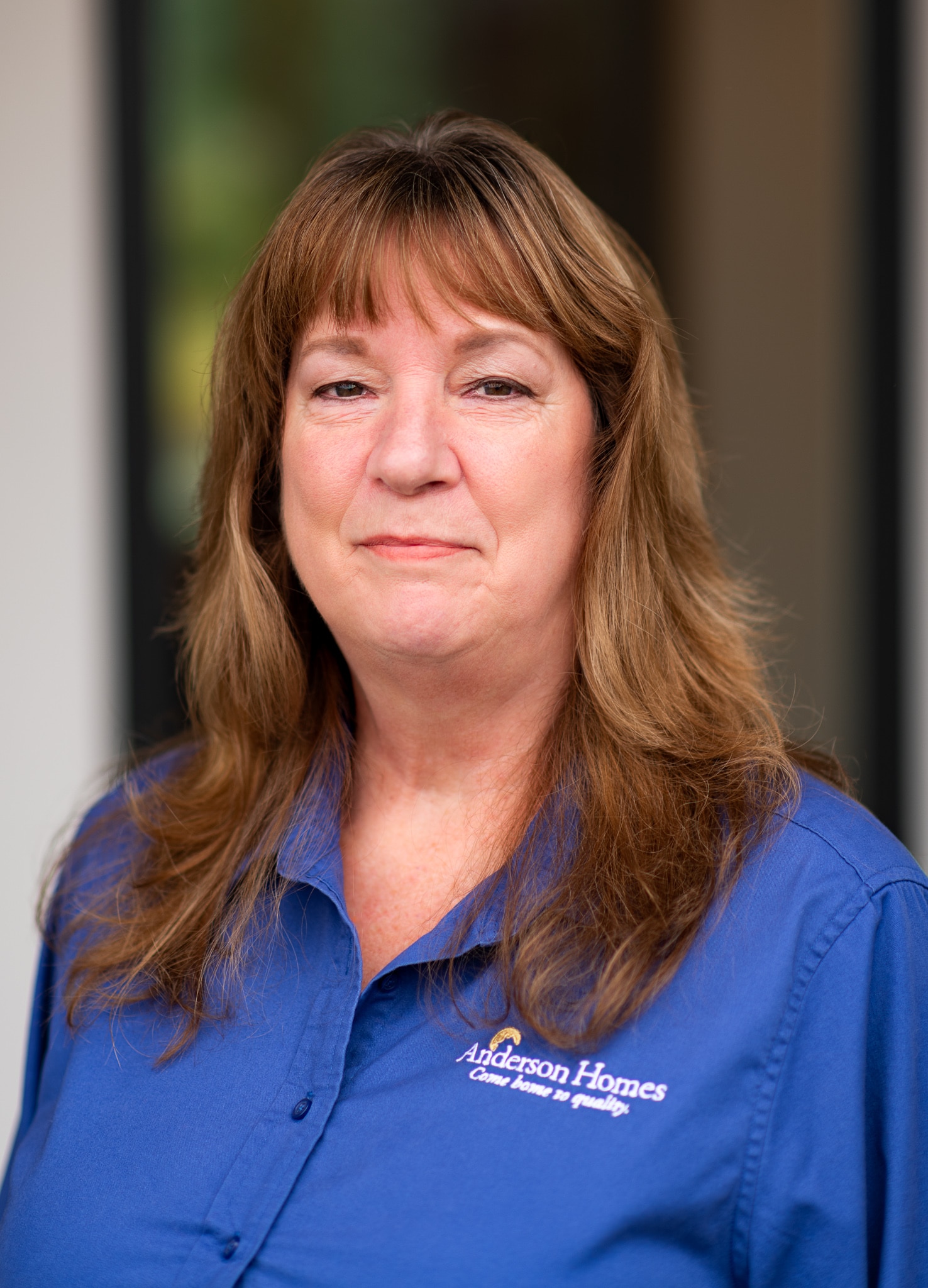 Beth Alexander
Accounting/Human Resources
Beth has 20+ years' experience in the accounting field working for a variety of businesses in-and-outside of the construction industry, which makes her an instrumental asset to Anderson Homes.  With prior employment at a nation-wide construction rental company, a construction material supplier, and Time-Warner and Pacific Theaters, Beth brings her keen ability for accuracy to the Anderson Homes Accounting department. Accounts receivable, payroll, and Human Resources are her main functions. Beth loves a challenge and thrives in the ever-changing new home construction industry.
Transplants from Los Angeles, CA, Beth and her husband relocated to Sequim, WA in 2016 to escape the daily haste, crowds, and smog along with the excessive heat. Sequim's natural beauty, mild temperatures, and small-town way of life beckoned them. At every opportunity, Beth delights in the sights of the Northwest Peninsula by walking, hiking, camping, and loving all of Washington's pristine state parks. As an avid gardener, she grows her own crops and shares her bounty with the staff.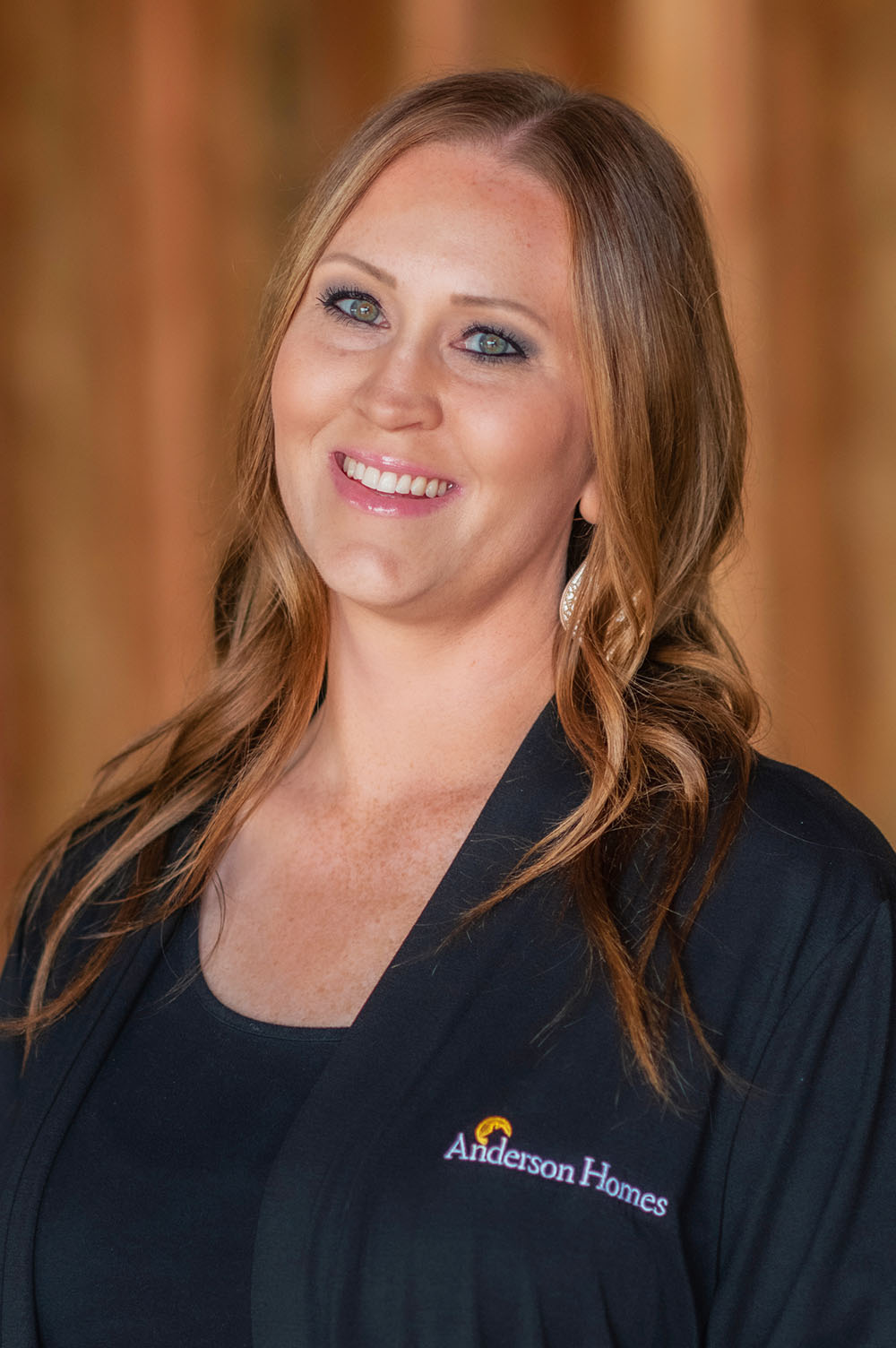 Keli Larson
Accounting Clerk
Keli is an Olympic Peninsula native that joined Anderson Homes in 2021. Keli is well-suited for her accounting role as her previous tenure includes over 12 years of experience in the financial industry.
A self-described avid investigator and researcher, Keli enjoys solving complex puzzles and thrives in challenging, fast-paced environments.
You'll find Keli cheering on her kids from the sidelines of various soccer, BMX, and softball tournaments across the state during her time away from work.
Subcontractors
Anderson Homes only works with the best of the best subcontractors for all of the specialty work in your home. Since 1981 Rick has refined whom he works with, and because Anderson Homes demands the highest quality workmanship in its subs, you get the highest quality custom home.

Cedar Ridge Sales Office
80 Murray Court, Sequim
Willow Creek Manor Model Home
401 Broadmoor Street, Sequim
Sales & Marketing: 360-452-4641
Administrative Office
990 East Washington Street
Suite E107
Sequim, WA 98382
Administrative Office: 360-452-1232