The Anderson Homes Difference
TRANSPARENCY. INTEGRITY. VALUE.
Meet the Anderson Homes Team
Founded more than 35 years ago by Rick Anderson, Anderson Homes is dedicated to building homes of uncompromising quality, superior design and enduring value. Anderson Homes has built over 550 homes locally since 1981, and is the premier custom home builder in all of Sequim and Port Angeles.
Our commitment to our homeowners is the heart and soul of our business. When you choose Anderson Homes as your homebuilder, each of our employees will approach the construction of your home as if it were their own.  Our reputation is something we have earned, one home at a time. With each new home, we strive to strengthen this important bond of trust that unites us with our customers.  Dedication to superior craftsmanship and a commitment to our customers has made us the choice of over 430 homeowners.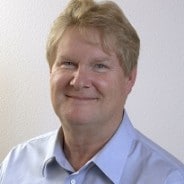 Rick Anderson
Founder & President
Rick is the founder and president of Anderson Homes.  He oversees design and material selection as well as the entire building process from the moment we meet our clients until they are handed their keys.  Rick handles the budgets for each project personally, tracking costs to ensure homes are built at their contract price.
As a second-generation builder, Rick grew up in the construction industry building homes with his father in Seattle and the Olympic Peninsula.  After spending his high school summers working in different fields of the construction industry he attended Washington State University where he received a degree in Business Administration with a focus in Finance.  While being detail-oriented and a stickler for cost control has kept his projects on-time and on-budget, Rick attributes his success to his desire to treat people with dignity and respect.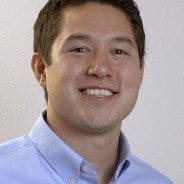 Caleb Anderson
Vice President
Caleb, Vice President of Anderson Homes, focuses on sales development and subcontract contracts.  He works closely with clients to transform their vision into a design plan and with subcontractors to turn design plans into homes.  As a LEED Accredited Professional with the United States Green Building Council, Caleb ensures that our homes are environmentally responsible.
Like his father Rick, Caleb spent his early summers working with subcontractors in various roles, learning different aspects of the construction industry.  In 2007 he graduated from the University of Washington with a Bachelor of Science in Construction Management; he later became a certified Contract Manager through the University of Washington's Professional Education Program.  In his free time, Caleb can be found rooting for the Huskies (much to the dismay of Rick, a life-long Cougar).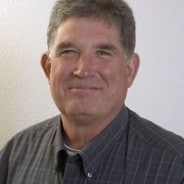 Dennis Dalman
Superintendent
As Anderson Homes' Superintendent, Dennis oversees the day-to-day field operations of our projects. He is responsible for coordinating subcontractors' timetables and works on-site with them to supervise their progress, keeping a project's schedule on-time. A perfectionist, Dennis ensures that each of our homes is built with the meticulous workmanship expected from an Anderson Home.
Dennis started in the construction industry in 1973, working from the trenches up through all phases of home building including framing and interior finish work. In his younger days, he traveled between Washington, Oregon & Alaska adding to his knowledge of the trade and eventually returning to the beautiful Olympic Peninsula to settle down.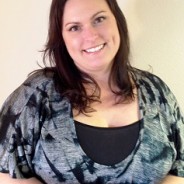 Trisha Mitts
Accounting & Administration Manager
Trisha is the accounting and administration manager at Anderson Homes.  With over 15 years of industry experience and training in project management, Human Resources, and communications, she has successfully implemented office strategies that have increased our office efficiency.  Trisha follows every project from beginning to end, keeping track of finances, contract completion, and compliance records.
A native to the Olympic Peninsula, Trisha is an avid hiker, fisher, camper, and ATV rider.  When not keeping Anderson Homes projects running smoothly, she can be found taking full advantage of the Pacific Northwest's outdoor activities with her husband Shane, stepdaughter Madelynn, and their very spoiled dog, Max.
Subcontractors
Anderson Homes only works with the best of the best subcontractors for all of the specialty work in your home. Since 1981 Rick has refined whom he works with, and because Anderson Homes demands the highest quality workmanship in its subs, you get the highest quality custom home.
WE LOOK FORWARD TO HELPING YOU BUILD YOUR DREAM!
Contact Us
Port Angeles Office: 360-452-1232
Sequim Office: 360-461-8714
WHAT DO OUR CLIENTS SAY ABOUT US?
I have owned seven homes and over the years and I can honestly state that my recent purchase of Anderson (Homes) Home is the nicest house I have ever purchased!  The construction is flawless, the materials are all high quality, ad the service was first rate.  Caleb Anderson worked closely with us to assure all of our needs were met during the building process.  The contractors involved were extremely competent, and made adjustments according to our wishes.  We truly love our new home in Port Angeles and I can wholeheartedly recommend Anderson Homes as a premium builder.